Giley - fertilizer on care of an azalea
In stock
| Wholesale and retail
Fertilizer for azaleas and Giley's rhododendrons - classical complex mineral fertilizer with the increased acidity.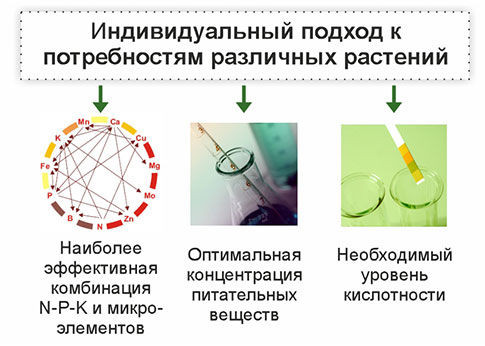 Structure:
Macrocells: nitrogen general (N)-40, phosphorus (P2 O5) -18, potassium (K2 O)-25;
Minerals:
MgO-0,05, Fe-0,02, Mn-0,02, B-0,01, Cu-0,005, Zn-0,005, Mo-0,001, Co-0,001 - EDTA chelates
Acidity: rn 4.
Method of application:
Root top dressing:
To dissolve two caps of fertilizer for an azalea in water liter. To feed up plants during growth once in two weeks.
Scope:
The room and garden plants preferring acidic environment (acidophilic): azalea, rhododendron, oleander, hydrangea, camellia, heather, Erica, Andromeda, etc.
It is not recommended to fertilize:
plants during a dormant period,
just replaced or bought plant (top dressing not earlier than in a month),
sick plants when the reason of disease state is not established,
plants with affected root system (root decay if the plant was filled strongly in),
on a bright sun or on the dry earth (before top dressing it is desirable to moisten soil with water), in the cold room, on a draft.

Efficiency:
stimulates active budding,
strengthens brightness of flower shades,
keeps and increases vegetative green material,
increases the resilience to diseases, gnilyam, to overcooling.
Type of fertilizer:
Complex
Information is up-to-date: 21.10.2018
Read more
Unbelievable price on Giley - fertilizer on care of an azalea in Kiev (Ukraine) company Imperiya Orhidej.
Giley - fertilizer on care of an azalea in other languages